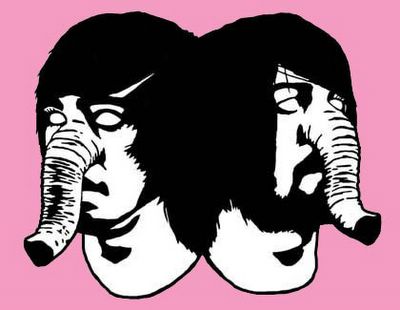 Today my copy of Death From Above 1979's "You're A Woman, I'm A Machine" came in. They're better live, but not much better, because this album really captures their sound well. And by "they're better live", I mean "they frickin' rock live, that's why I got this awesome album". Not for people who like chords. All the songs are cool but I think "Sexy Results" might be the best, simply since it's so . . .
sexy
? Hand claps 'n' congas on that one, mmm. The other ten songs just kick your ass. And that's my review! Their site is
deathfromabove1979.ca
, NOT
deathfromabove.ca
, as you will plainly see.